Solutions for the metal processing manufacturing industry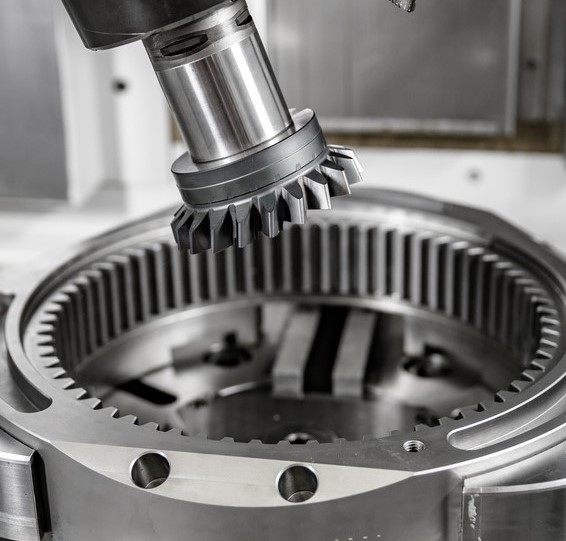 Overview
SMS Solution – the add-on for SAP Business One for the manufacturing industry
The solution for the metal processing industry, for mechanical engineering, for the steel and metal industries, is exactly tailored to your requirements. On the basis of SAP Business One, your investments will be secured for the future. The solution consists of the following modules:
SMS.PRD Production
SMS.PDC Production Data Collection
SMS.MLG Mobile Logistics
SMS.MPR Mobile Production
SMS.MDB Mobile Dashboard
Production planning and control (PPC)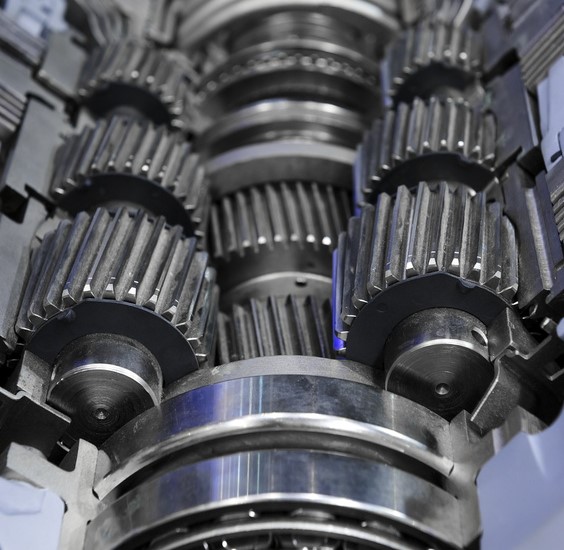 PPC - Addons
Complementing the functionality of SAP Business One:
Order-based disposition
Originator-based build-to-order production
Outsourcing (extended workbench)
Order backlog overview with traffic signal control
Detailed production order overview
Splitting order/work sequence
Kanban processing
Extended parts list administration/work sequence catalogue
Alteration service
Extended preliminary costing/post costing
Classification
Product configuration
Production Data Collection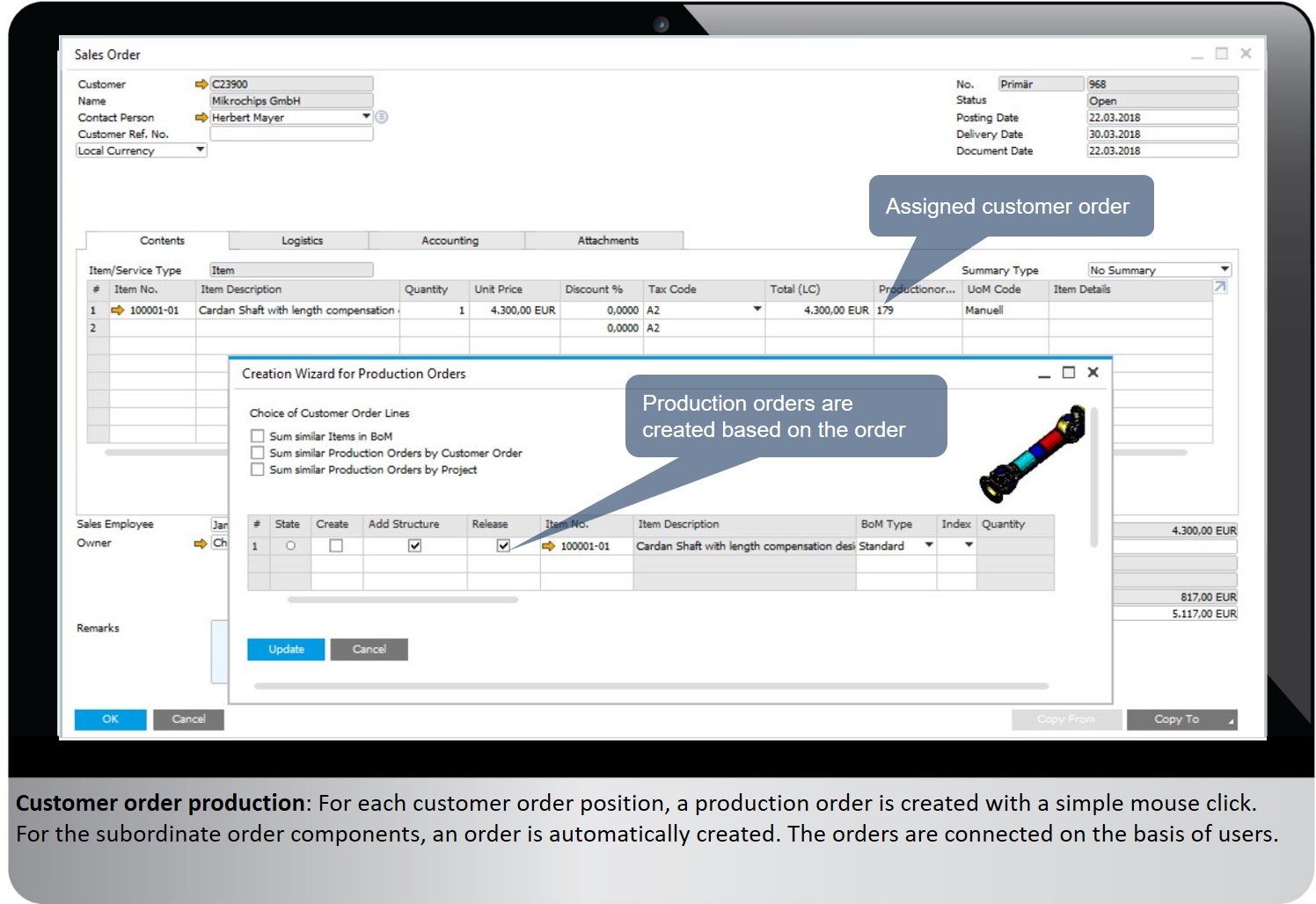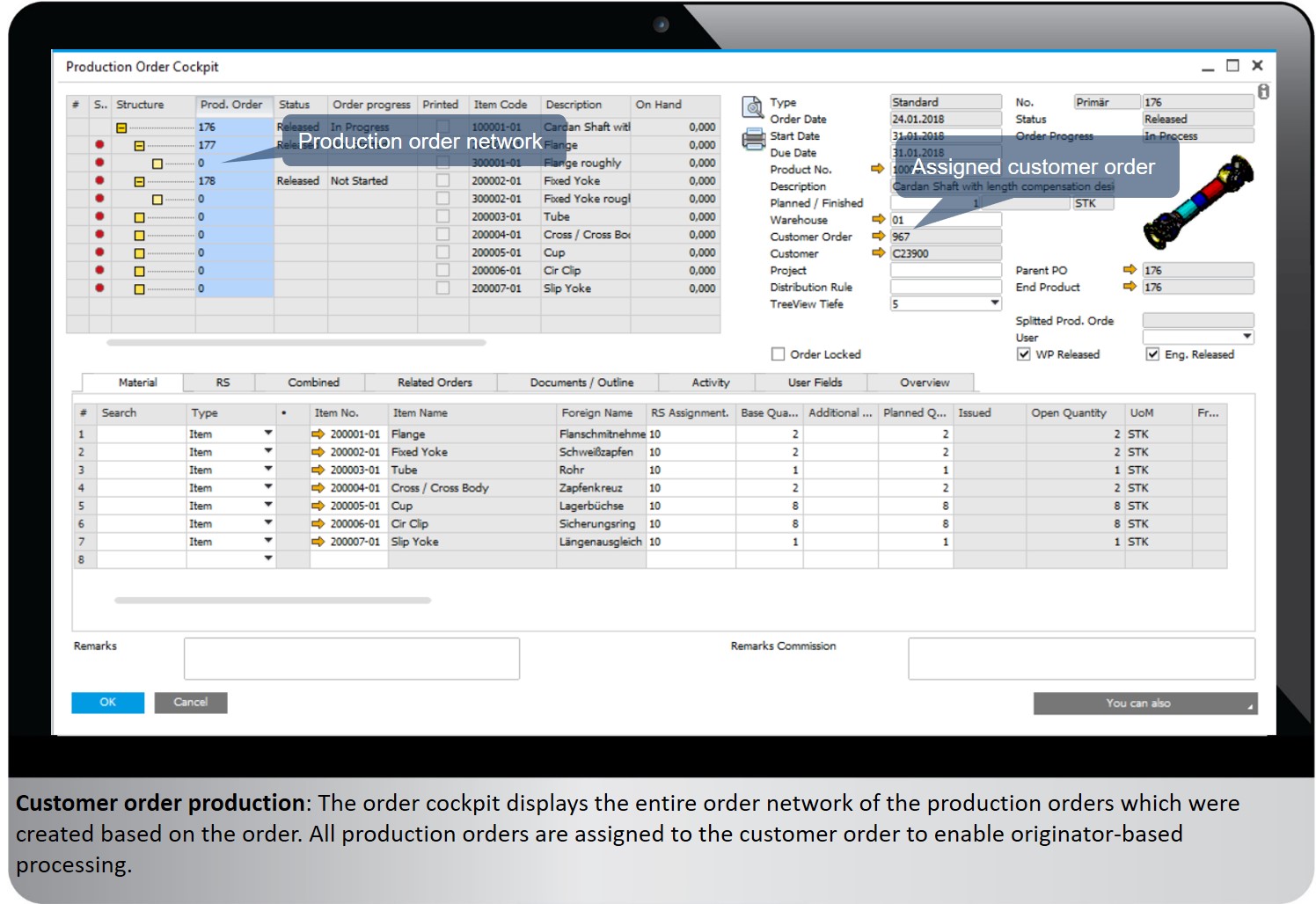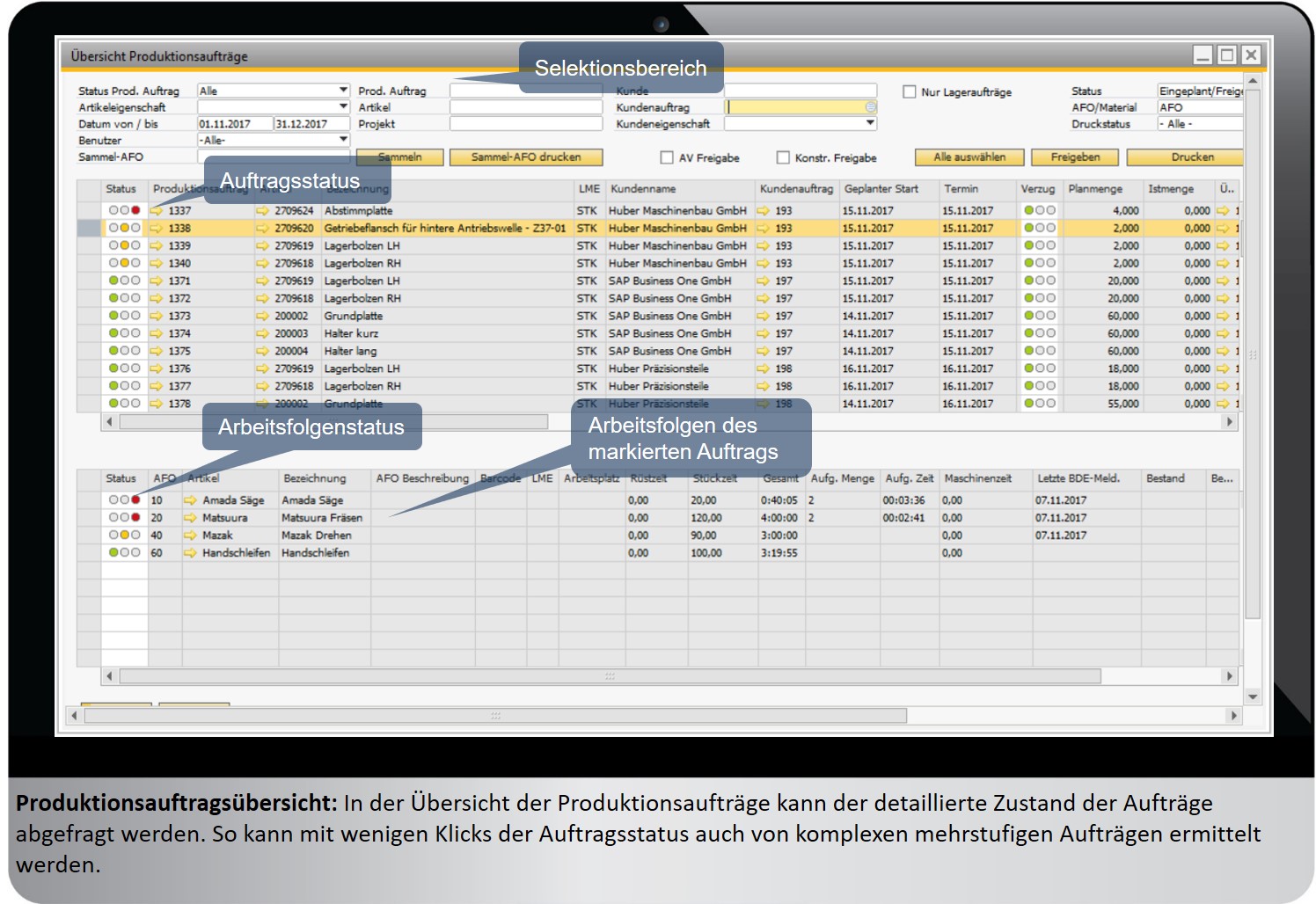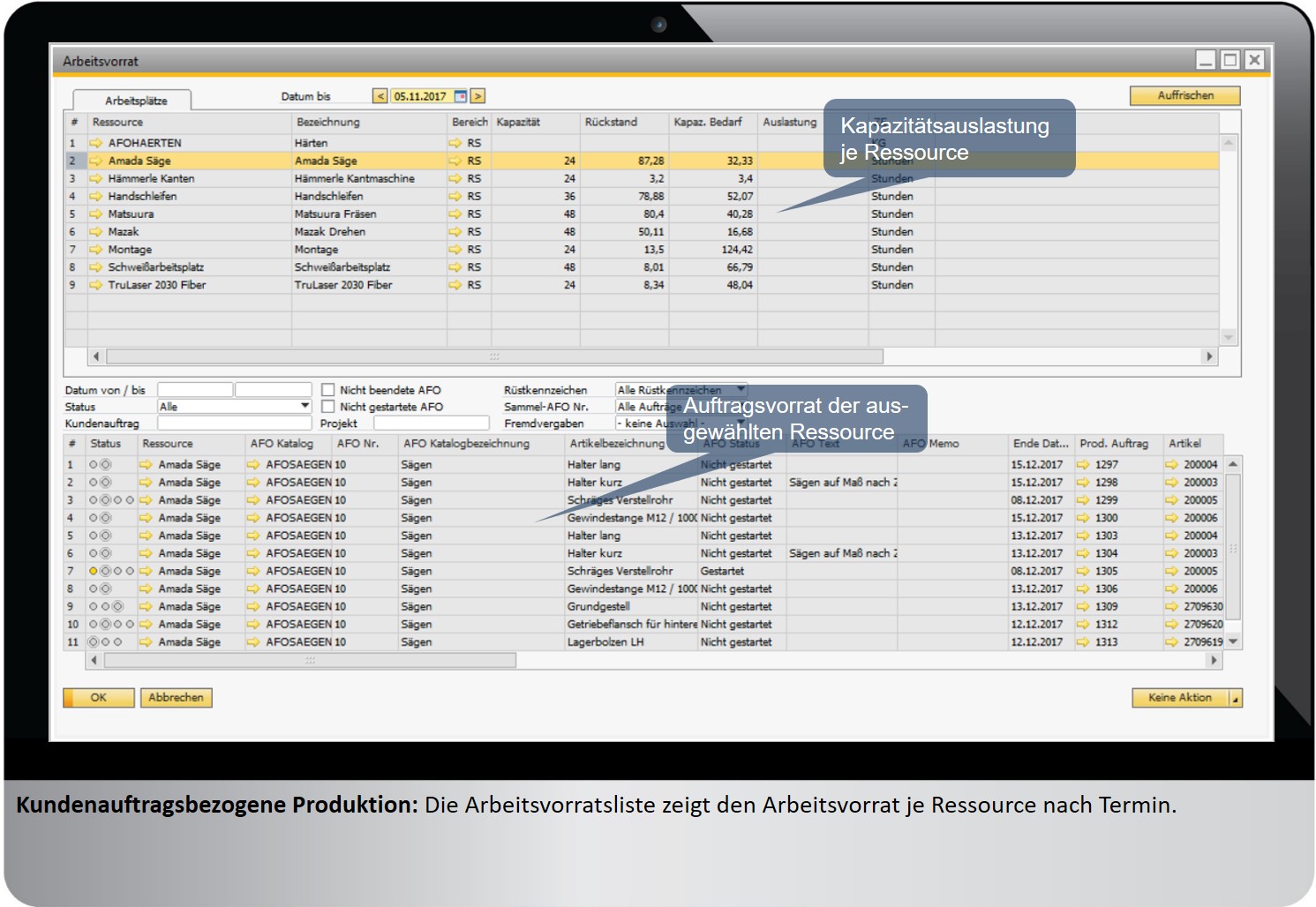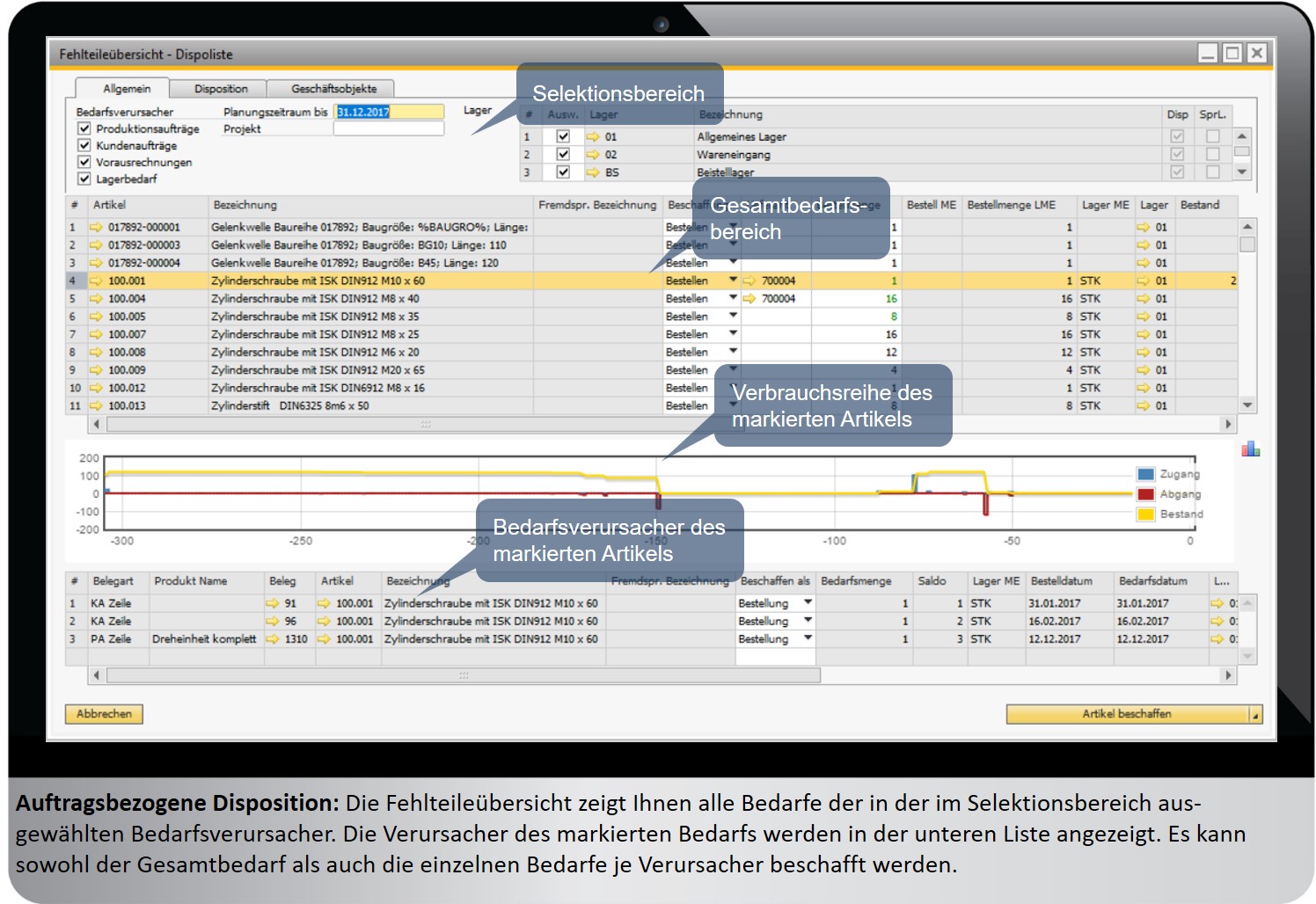 Production Data Management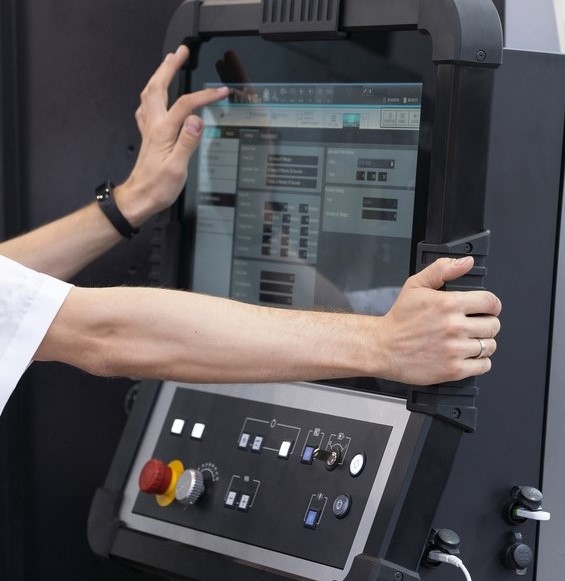 Production Data Management is more than just time confirmation - it's the basis of Industry 4.0
There are PDC systems which can capture your times for post calculation pretty well. But then there's the company data management system for SAP Business One, which is always up-to-date with your production and your warehouse logistics. This information is directly updated in SAP Business One - there is only one database. Naturally, our company data management system can communicate seamlessly with your machines and logistics facilities such as scales.
SAP Business One - Production Data Management:
Time confirmation functions
Storage/warehouse administration
Production monitoring
Automated stock entries via AFO feedback
Up-to-date worklist information
Machine data interface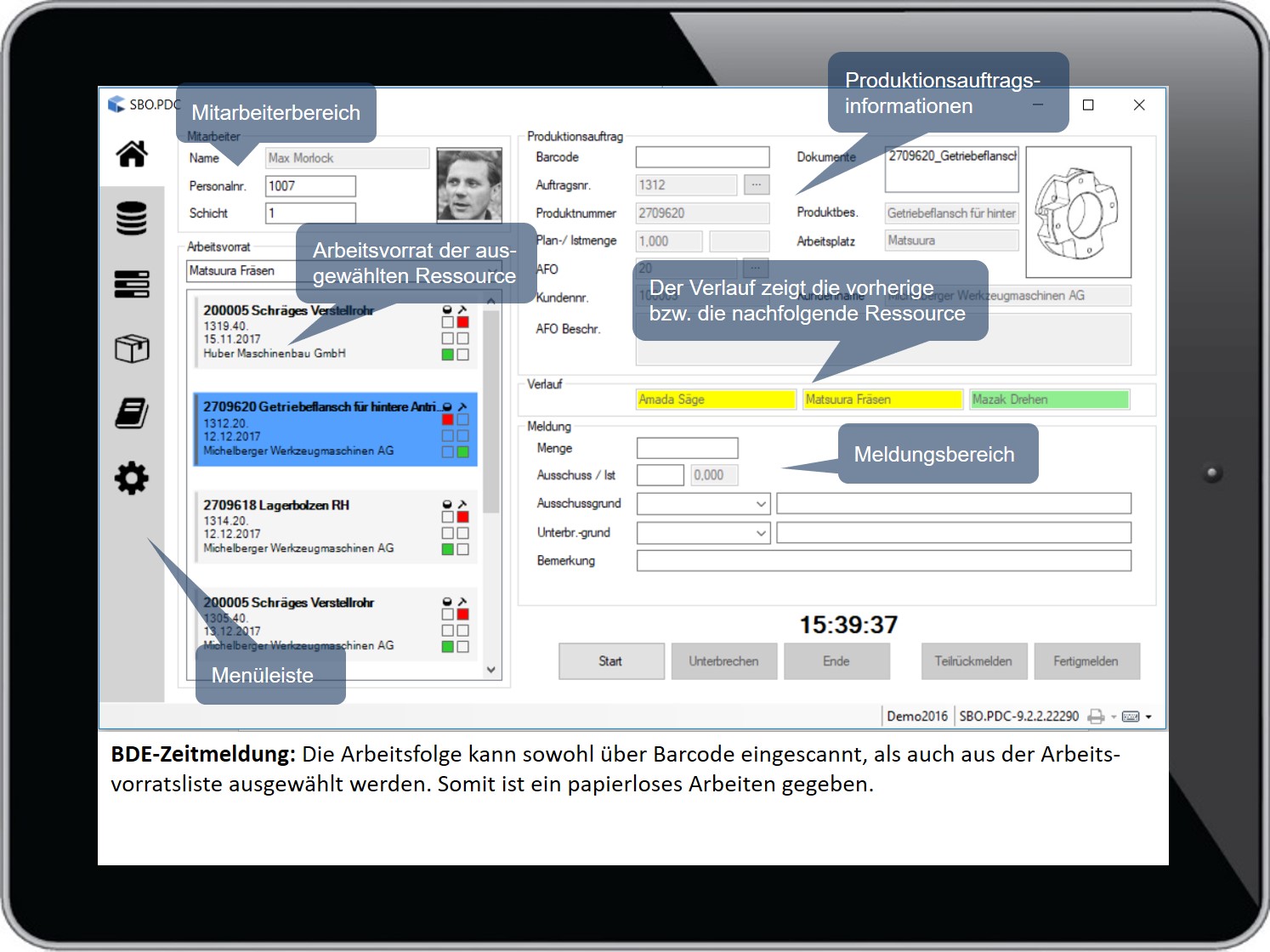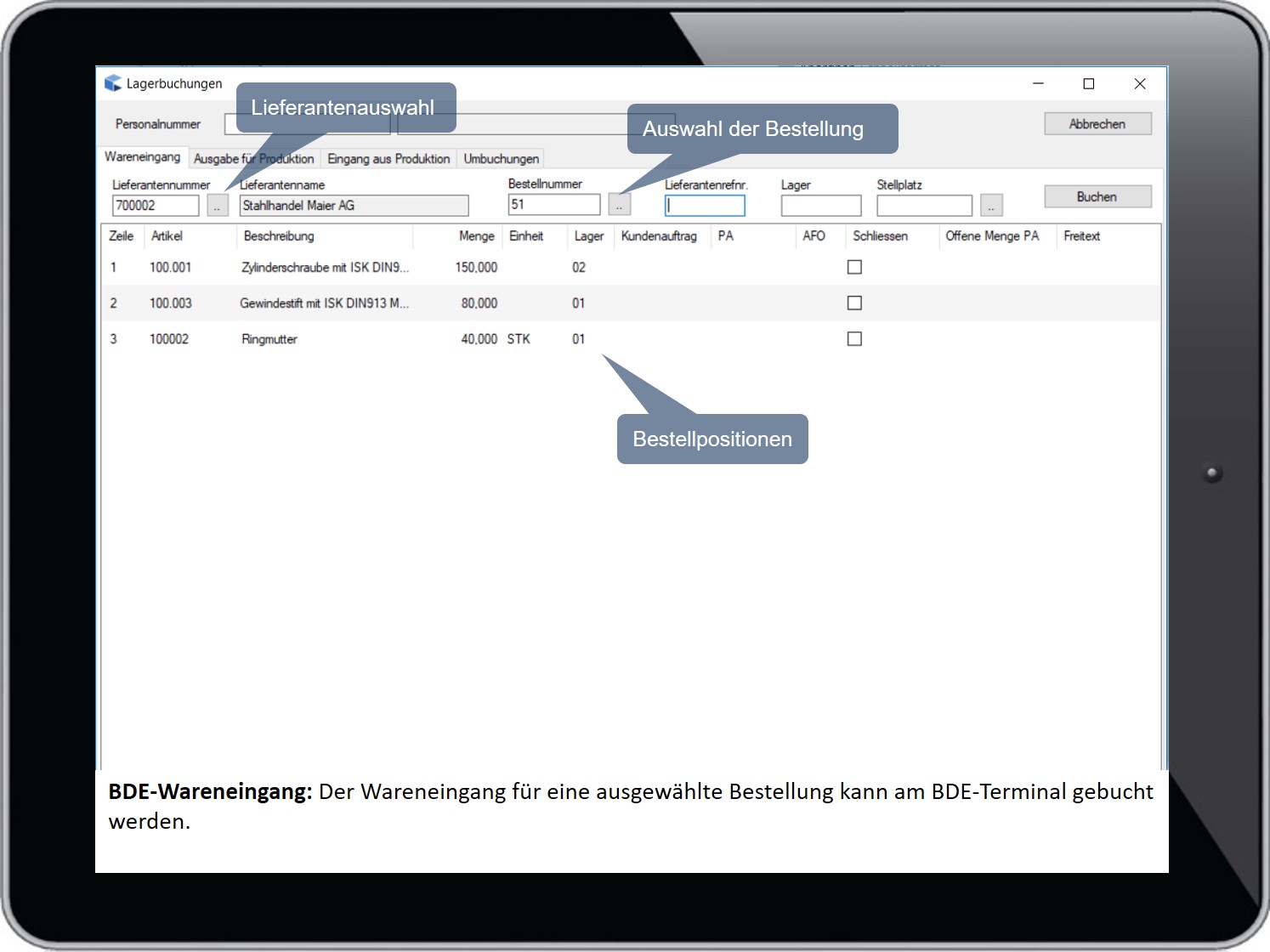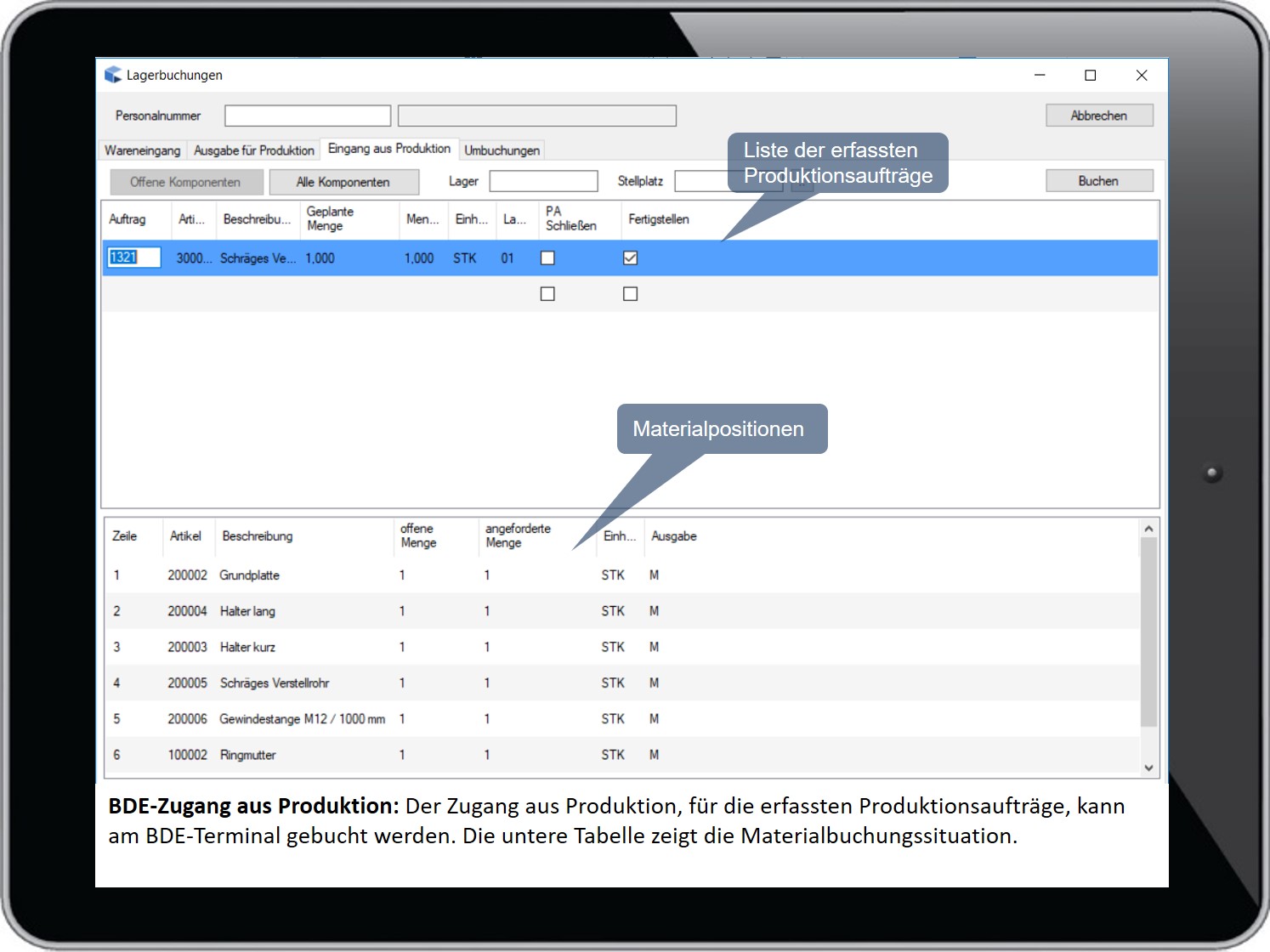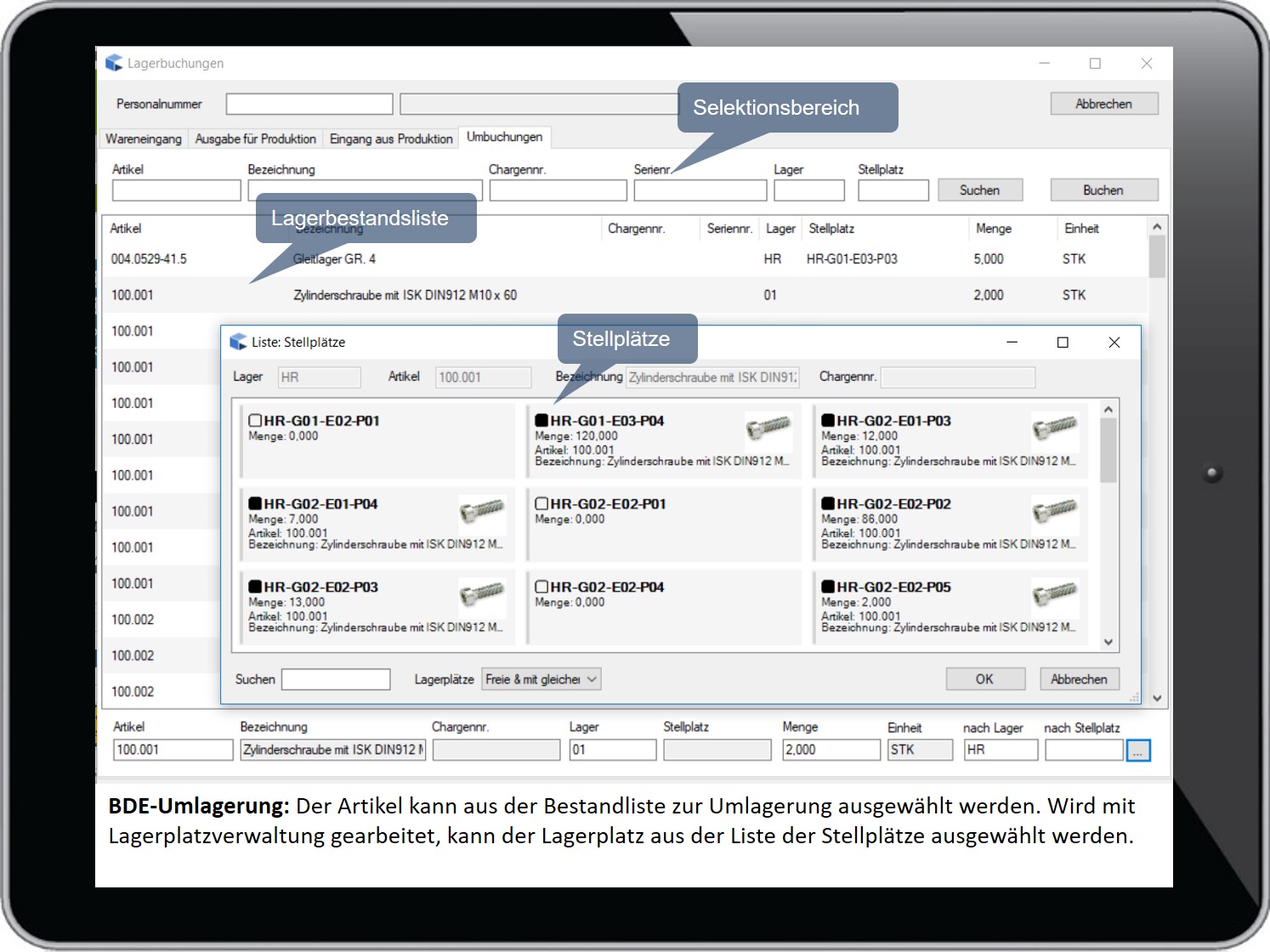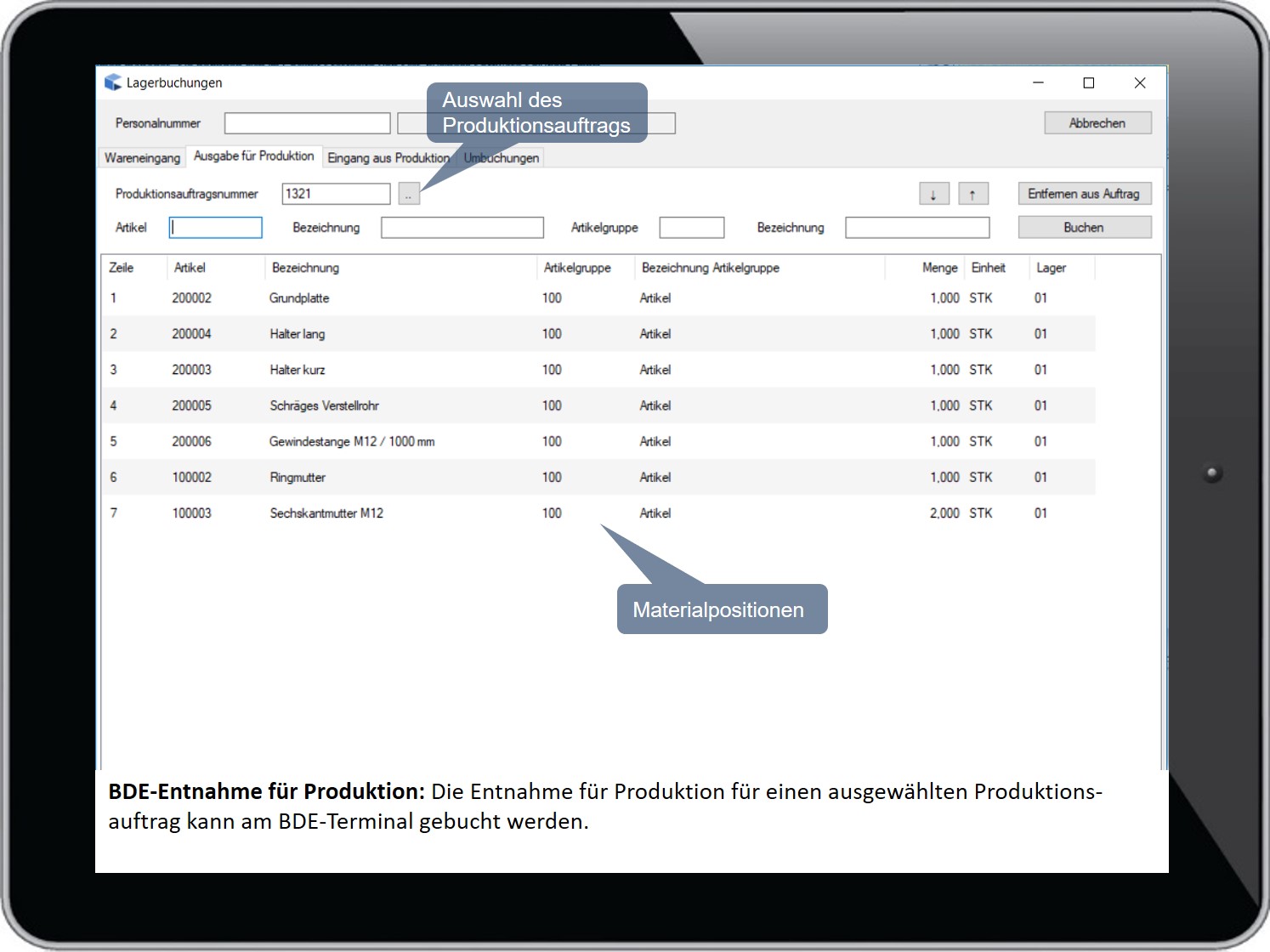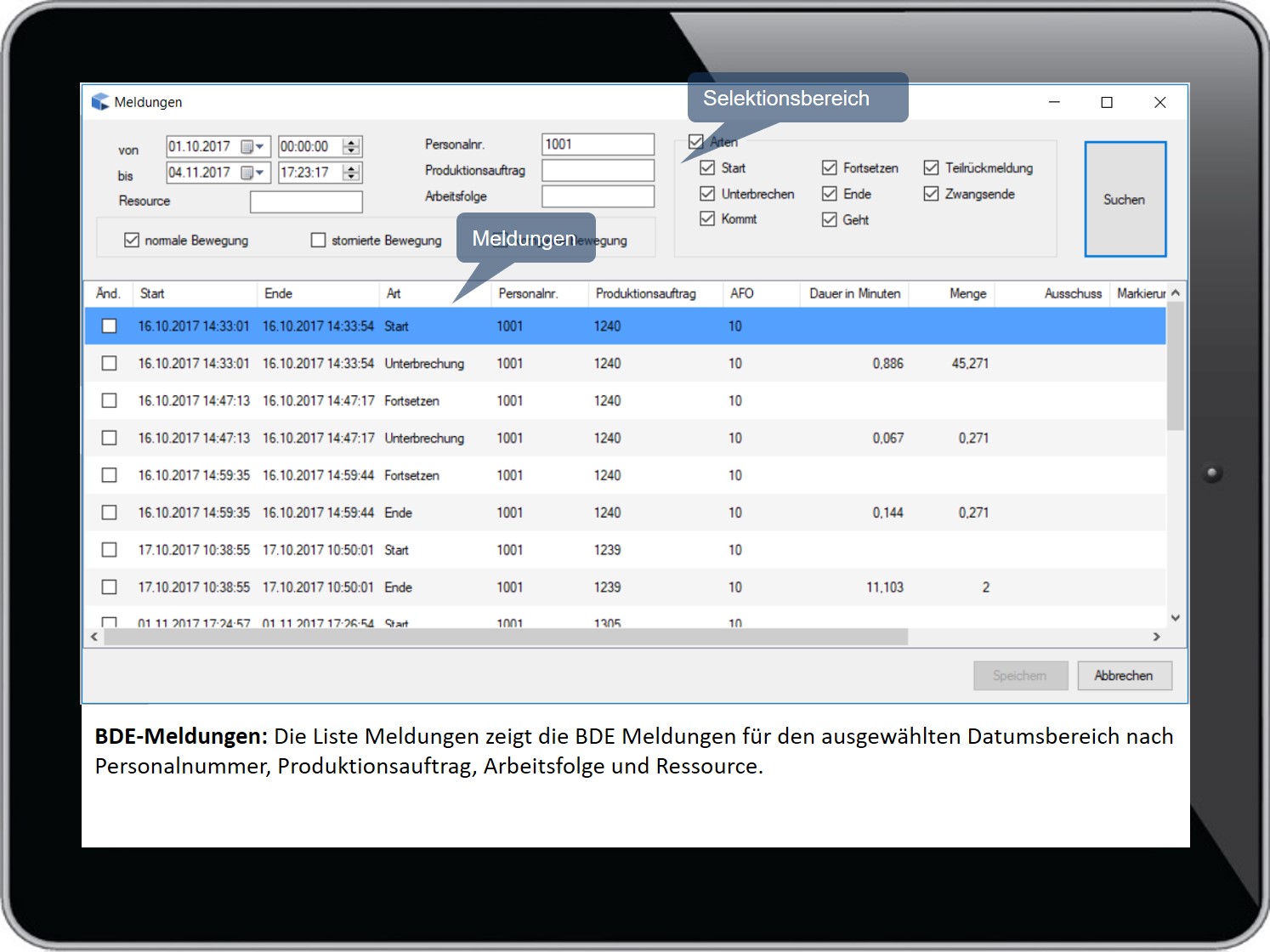 Mobile Apps / Dashboards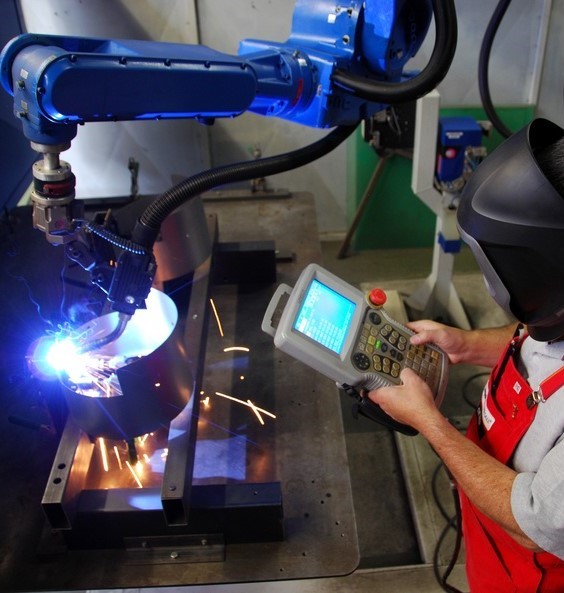 Apps for SAP Business One make your business processes mobile
The web-based mobile app integrated in SAP Business One displays all the data of production and warehouse logistics in real-time. The mobile apps are indispensable for paperless production and the basis for Industry 4.0.
Our apps support the following processes:
Goods Receipt and Goods Issue
Inventory Transfer
Commissioning for customer & production orders
Inventory
Production order tracking
Dashboards:
Turnover
Resources
Production order network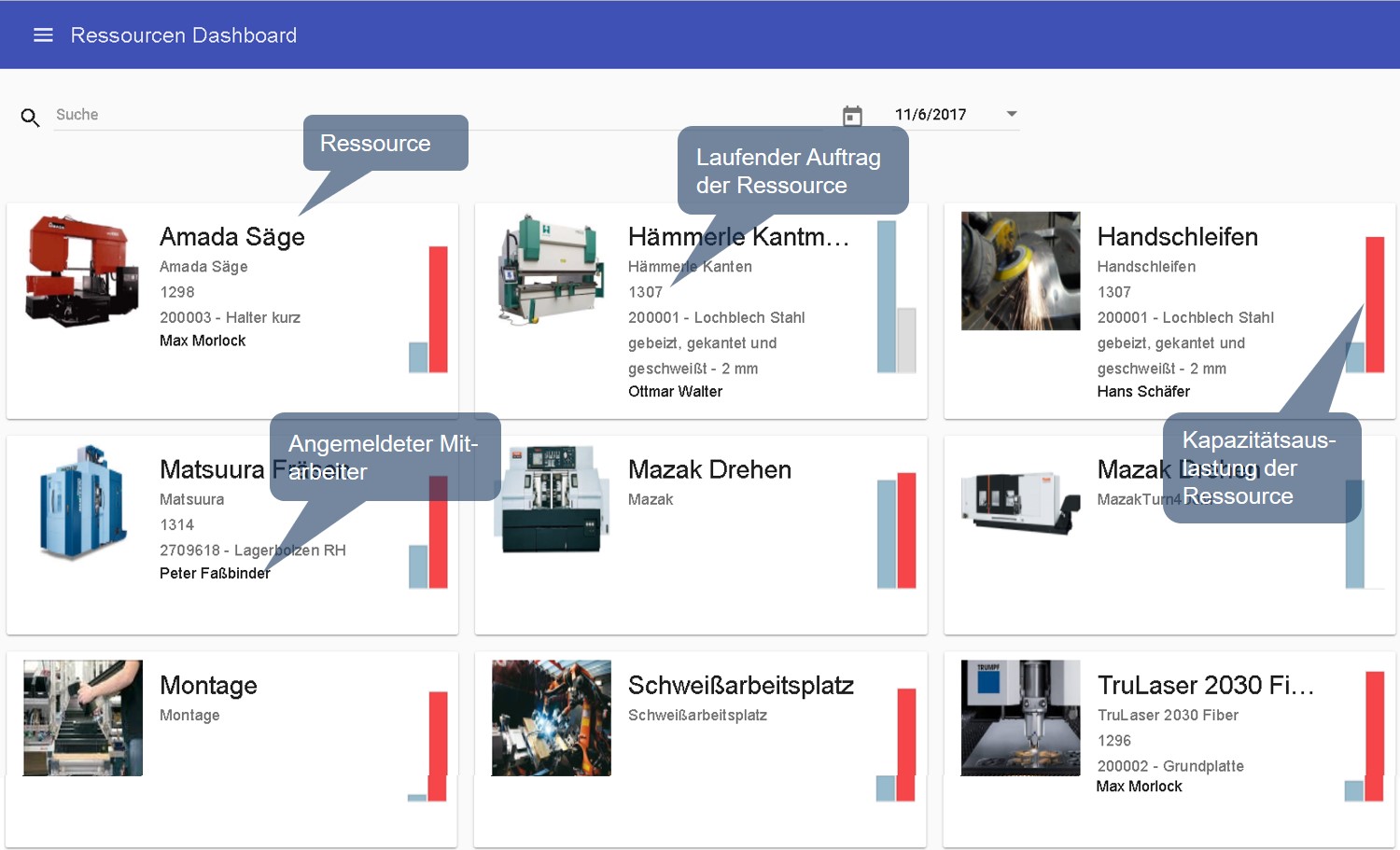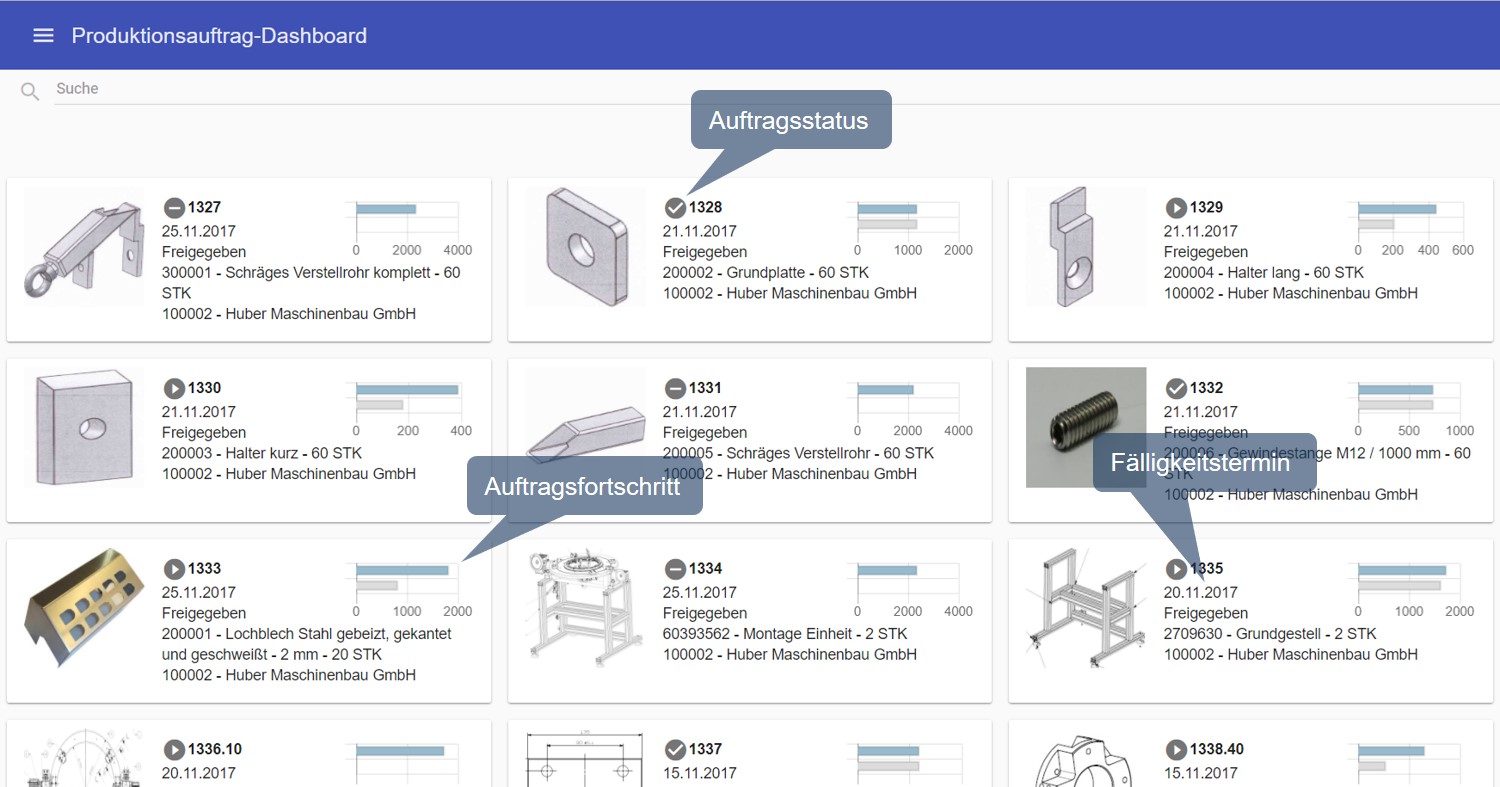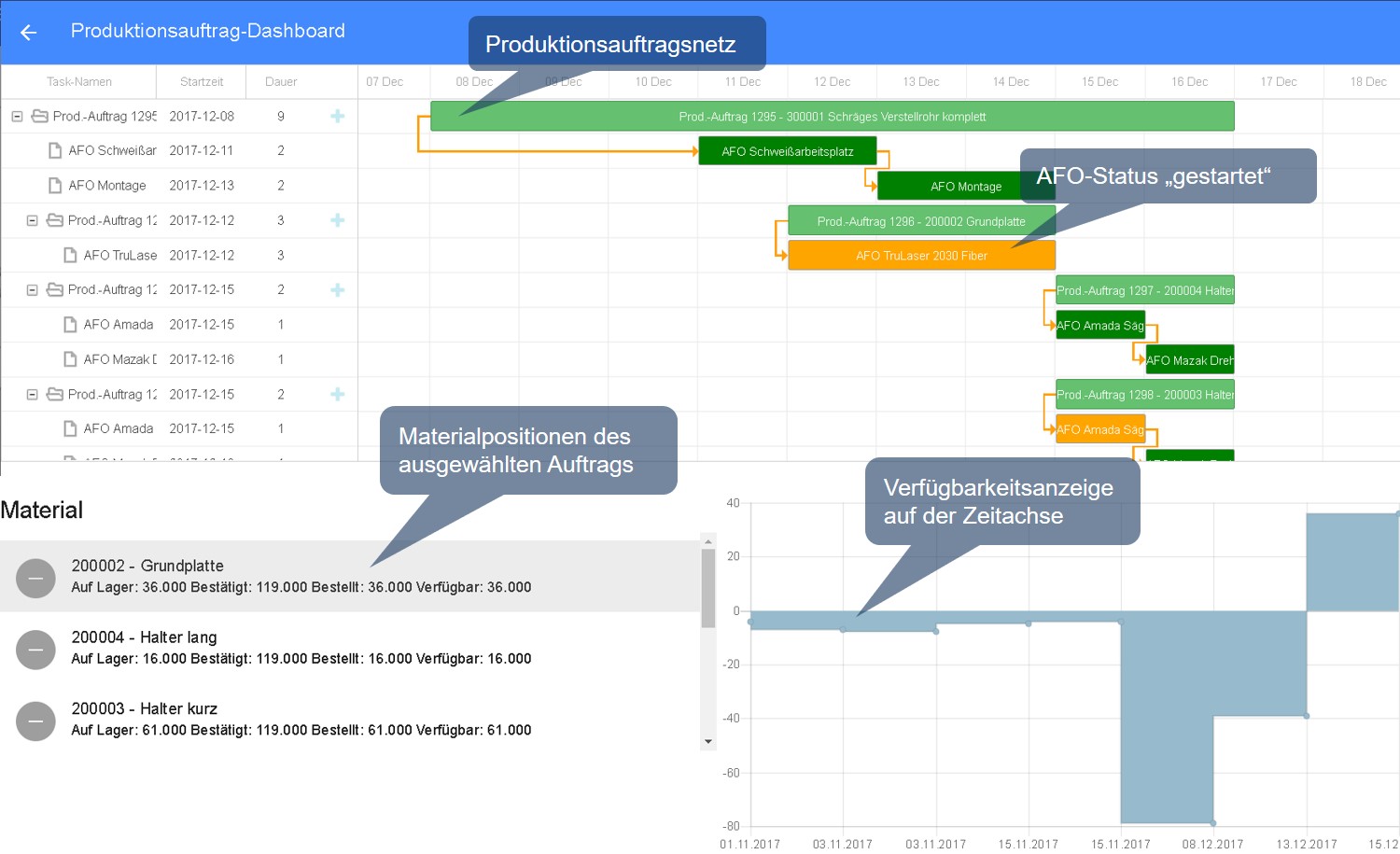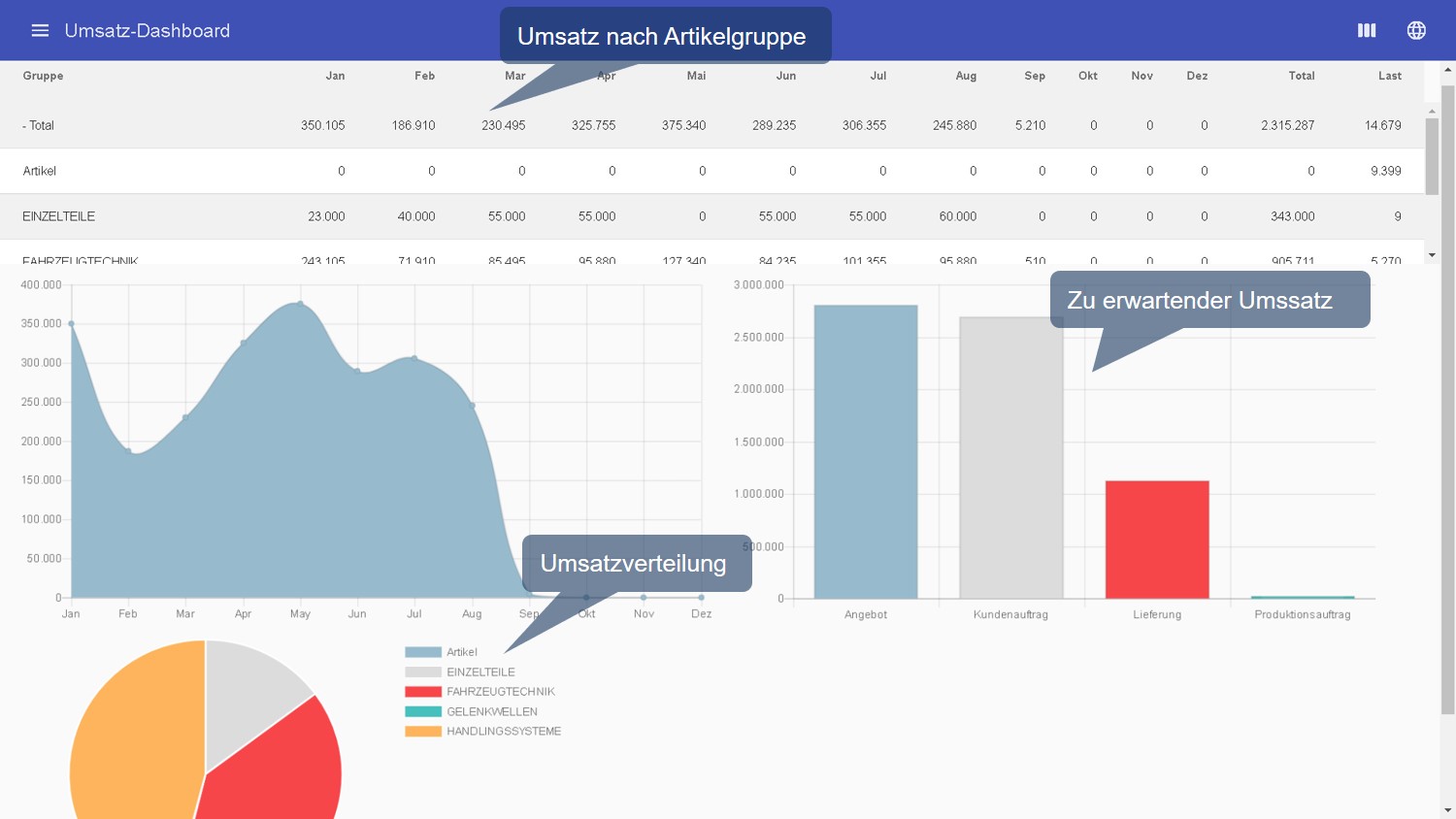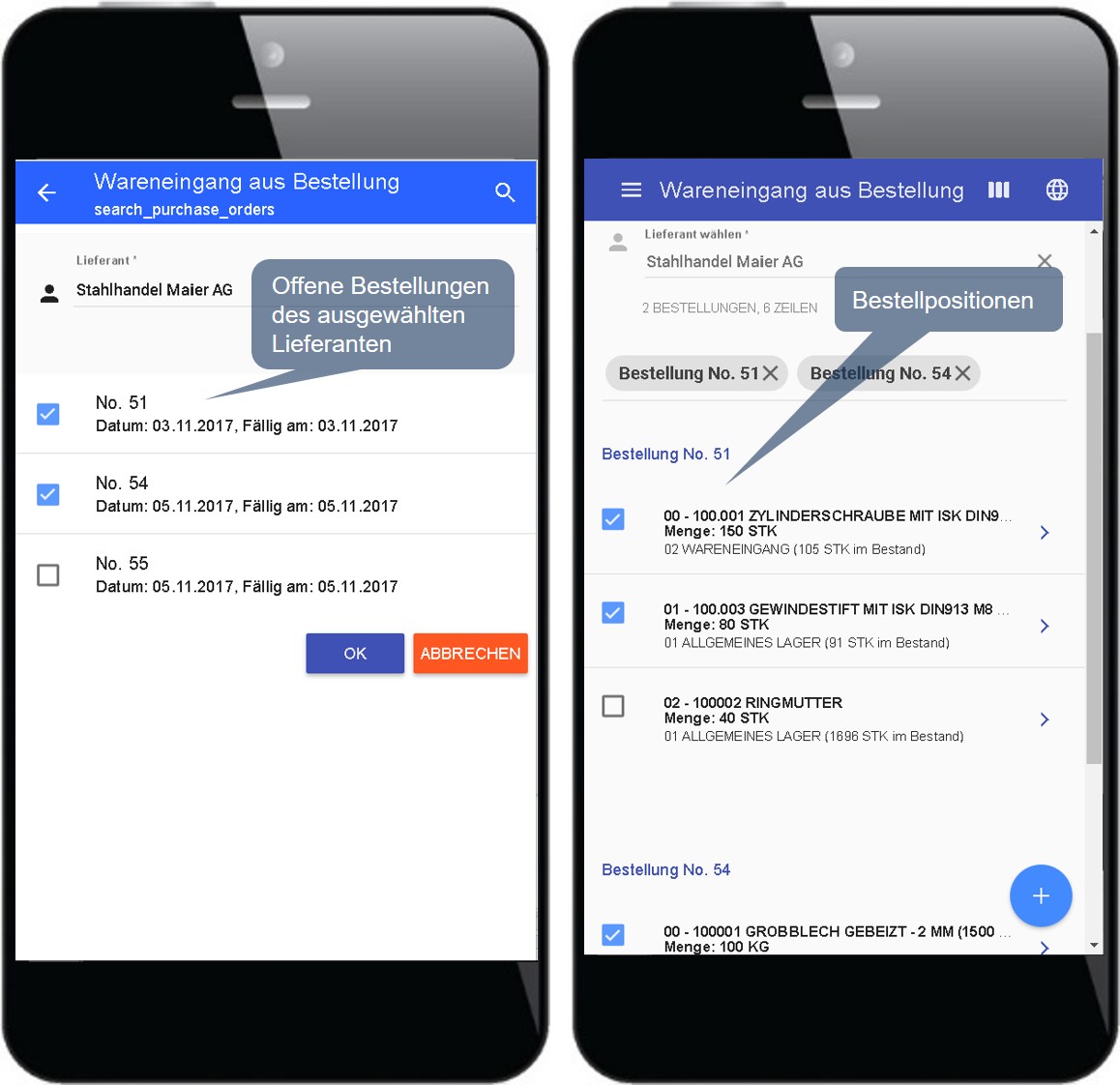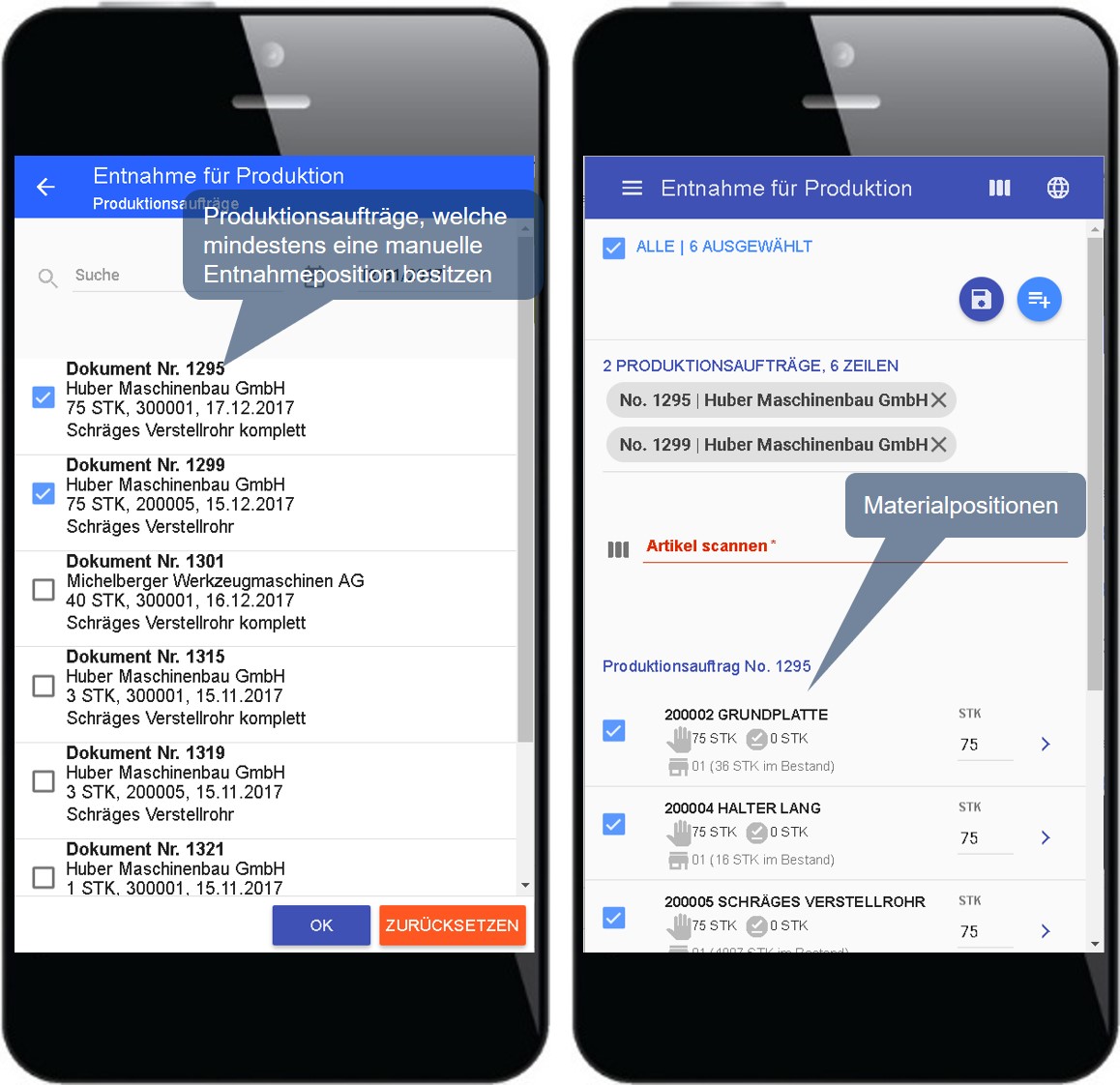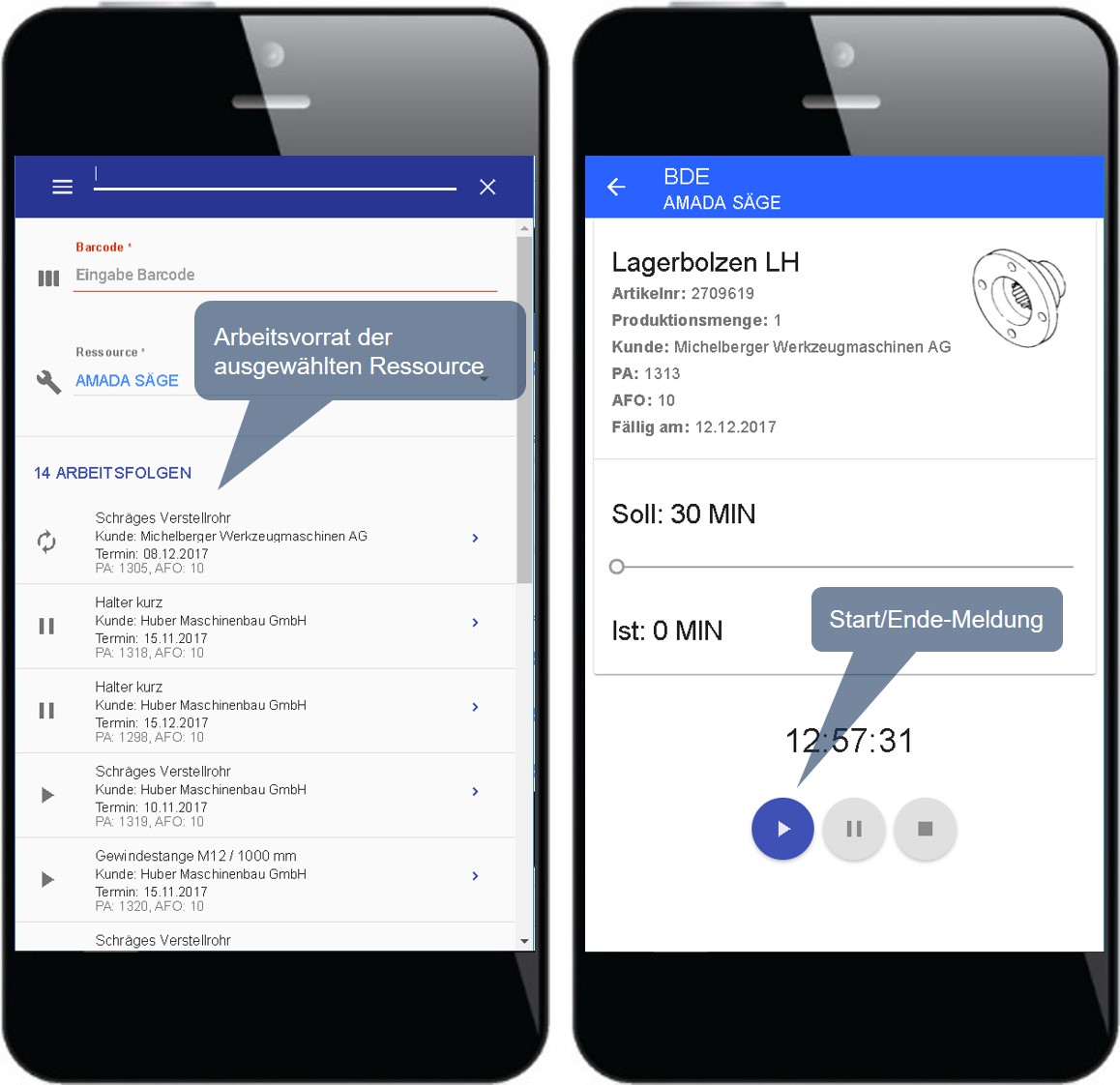 Classification - Product configurator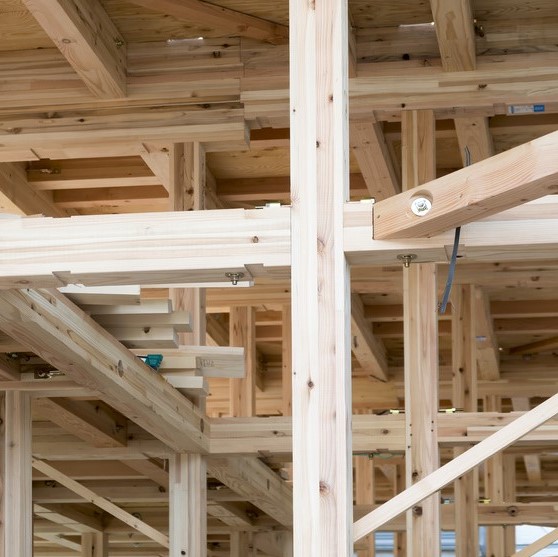 Mastering variant diversity with SAP Business One product configurator
The configurator is an integral part of SAP Business One. Therefore, we combine production according to customer wishes with productivity. Through integration into the ERP system, the product configurator integrates ideally into company processes from tendering through to the production of the individual parts list (work plan) to production. Due to the digitalization and therefore automated processes of your business model you profit from shorter lead times, higher customer satisfaction and lower error rates.
Rule-based parts list and workplace generation
Calculation of quantities, times, measurements, etc.
Configuration of article texts
Variable data inheritance from configuration in business objects such as order position, parts list, article master.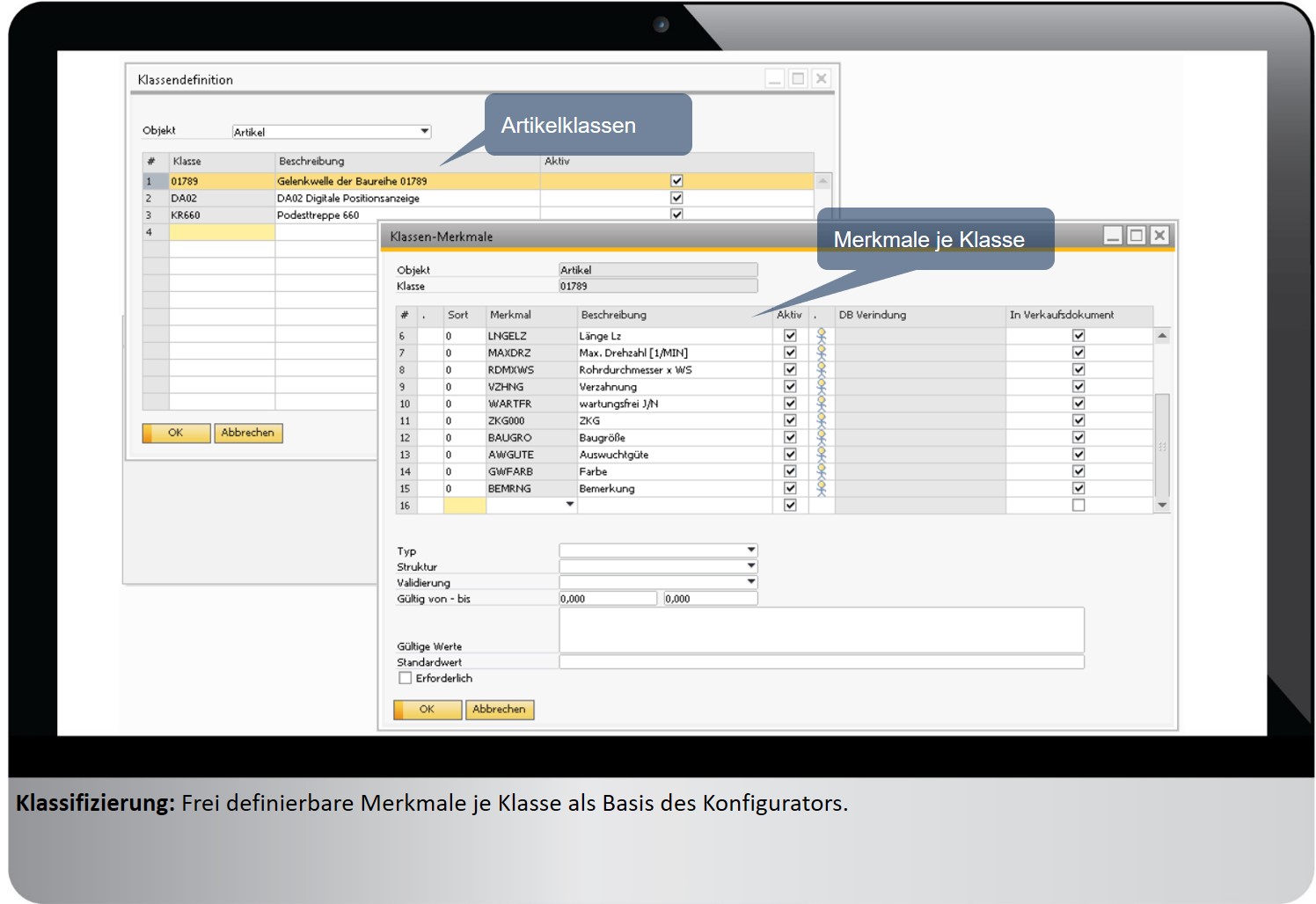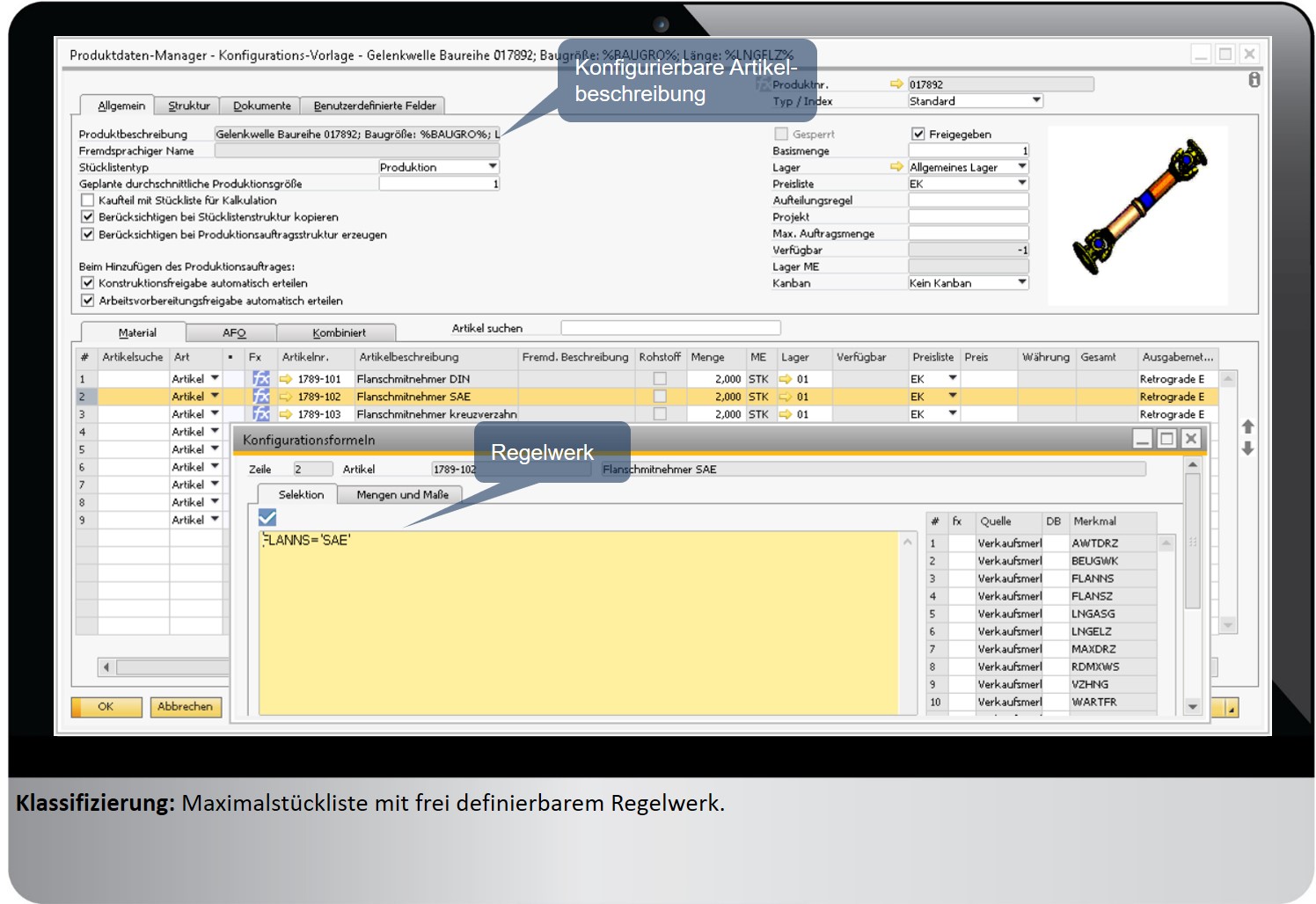 Industry 4.0 / Digitalisation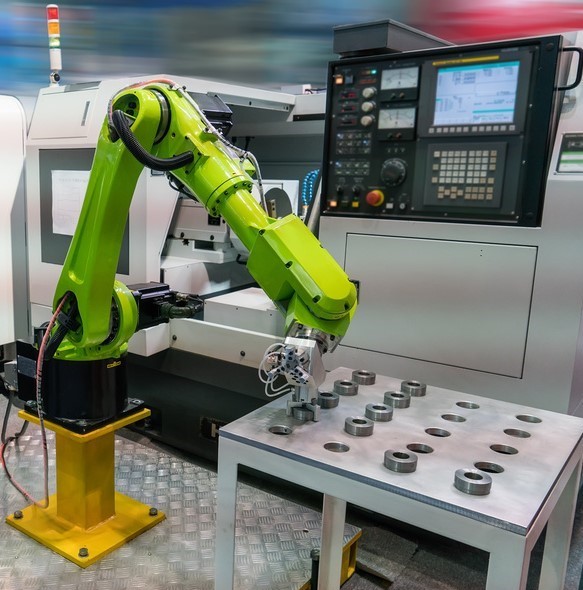 Beacons – always connected properly!
The "Beacon" technology and the SMS app ensure that the employees' mobile devices are always connected with the right machine. If an employee approaches a machine, his device receives a Beacon signal which automatically connects the device with the machine and production data. Your employees don't have to log on. All data is available immediately.
Beacons are small sender units which ensure that the machine is identified clearly. The SMS app receives these signals, recognizes the respective machine and automatically connects with their data unit. Beacons are very cheap and secure. This investment quickly pays off.